Google Group Email List - Tosaeast1976
We are utilizing the email feature of Google Groups to do our emailings. Those messages are archived on Google, but you need a Google ID in order to view them. If you don't wish to get one, no problem. We are archiving all the emails right here. Here are the messages we've sent in descending date sequence. Everyone who has given us an email is automatically added to this list. So if you haven't, please send us your email.
If you're familiar with Google Groups, it's generally used as a forum for participants to email postings that are then seen by the entire group. However, we are simply using it for one-way messaging, mostly for important messages of interest to our class including future reunions and obituaries. Using Google Groups as an email server gives us the following: 1) It's free, 2) It hides the emails of the group, and 3) Allows for easy administration of the emails in a secure environment, and not on this website.
---
In Memoriam - Jon Spencer
01/28/2020
Classmates,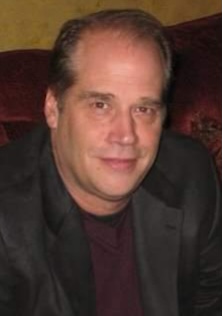 It is with sadness that I have to report that our classmate, Jon Spencer, passed away on January 24th at age 62. He was battling pancreatic cancer which was diagnosed 28 months ago.
Our thoughts and prayers go to Jon's family.
The funeral service for Jon will be held at on Friday, January 31, 2020 at 4:00PM and held at Terrace 167, 3210 Highway 167 in Richfield, WI. The family invites everyone who attends to stay after the services and continue to celebrate Jonís life from 5-8pm and encourages you to wear your best Green Bay Packer gear in honor of Jon.
You can find more information in his obituary posted here.
45th Reunion
Nothing has yet been decided, but look for a message from me announcing that we have a questionnaire to poll the class of what they might want or not want. We won't even think about the planning until we can gear the level of enthusiasm for this event. We will be doing something, but if there isn't enough support, we will only do a few informal gatherings.
Gene Hanson
---
45th Reunion Questionnaire / Poll
03/05/2020
Hi Class!
It's time to start our initial planning for a possible 45th reunion next year. Though we will certainly do something, the big question is whether we do a full formal reunion or just something informal along the lines of our "unofficial" reunions we do from time to time. So now with us being so connected we thought we might simply have a poll of our class to see what you might want in a reunion and especially to gear the enthusiasm.
The poll is on our website and here's the link:
http://www.tosaeast1976.com/45th_reunion/45th_poll.htm
Not only are there the questions, we've provided information about what's been done in past reunions. And if you really want to take the easy way out, you can simply respond to this email with the two most important questions: (1) In general would you like to attend a 45th reunion, and (2) If you do favor attending, do you favor a formal or informal event. But we really value your opinions so answering via the website is preferred.
Important: We're just looking for your opinions. You are not committing to anything!
Reunion Committee
---