Welcome to the Tosa East '76 Reunion site! Check here for the latest announcements about upcoming reunions, new pictures, and stories from our fellow classmates.
-Gene Hanson, Webmaster

Thank you everyone! Our 40th reunion celebration was a great success and now a fond memory. Thanks to all the organizers and the attendees. You can't have a successful reunion without both! See our 40th Reunion Photo Page for images and other information.

40th Reunion Booklet. We've sent out the final version of the booklet prepared from the 186 responses received from our questionnaire. The booklet was sent out to our email list of classmates. Thank you all who participated.

Google Mailings. We've sent over 20 emails to inform everyone of what's going on. If you think you missed any messages, click here to see the email archive.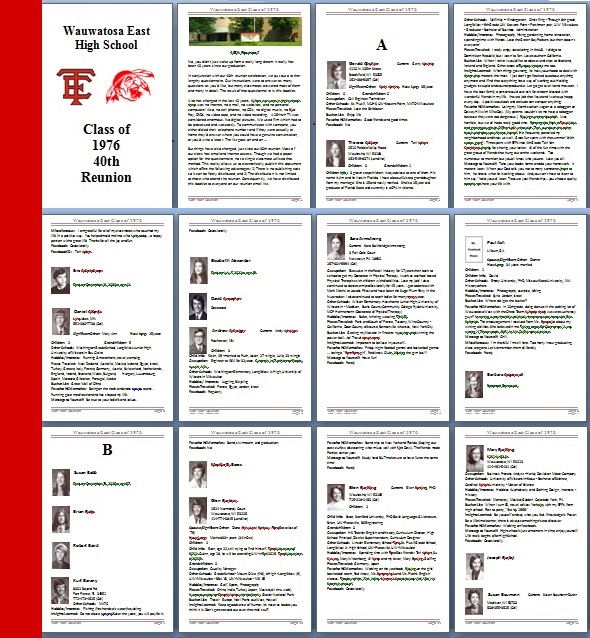 The 40th reunion booklet is complete! The booklet contains 240 pages of current info from our classmates. Our sincere thanks to the 186 classmates that participated by filling out a questionnaire. The booklet is not available from the website. In order to receive one, you must register as a classmate with an email address. Contact us for information on how to register.