Welcome to the Tosa East '76 Reunion site! Check here for the latest announcements about the reunion, new pictures, and stories from our fellow classmates.
-Gene Hanson, Webmaster

Sign up! September 10, 2016 is the date of our 40th reunion event at Hart Park. You can now register here if you need to sign up. Time is running out! Click here to see who has already registered.

Check out the progress of tracking our classmates. It's never too late to locate missing people.
● Found List - Those we have emails. Nearly 300 already found!
● Fallen - Classmates reported as deceased.
● Missing - Those not appearing on the Found or Fallen list. We need info!!

Google Mailings. We've sent 11 emails to inform everyone of what's going on. If you think you missed any messages, click here to see the email archive.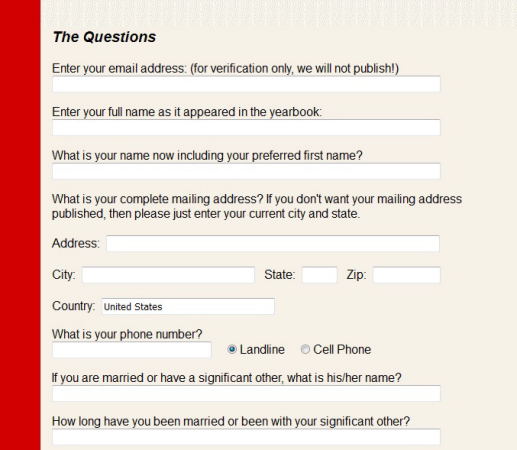 For our 40th reunion, we have a questionnaire for all our classmates to fill out. About 120 have already filled one out! We will be using this to create a reunion booklet that will be distributed electronically to all of our registered classmates, not just those who are able to make it to the upcoming reunion. Click here to get more information and to fill out the form.