Group Email List - Tosaeast1976
We are utilizing the email feature of Google Groups to do our emailings and we have recently added Mailchimp in an attempt to maximize email delivery. We are archiving all the emails right here. Here are the messages we've sent in descending date sequence. Everyone who has given us an email is automatically added to this list. So if you haven't, please send us your email.
If you're familiar with Google Groups, it's generally used as a forum for participants to email postings that are then seen by the entire group. However, we are simply using it for one-way messaging, mostly for important messages of interest to our class including future reunions and obituaries. Using Google Groups as an email server gives us the following: 1) It's free, 2) It hides the emails of the group, and 3) Allows for easy administration of the emails in a secure environment, and not on this website.
Mailchimp is strictly an email blast provider so is not a forum.
---
Happy New Year!
01/01/2022

Class,
Debbie and I wish our entire class a Happy New Year!
When I'm Sixty-Four
As you see our class has a motto for this year as we've either already hit 64 or will in the coming year. Though it is only in the preliminary stages, we are thinking of a "When I'm Sixty-Four" reunion this coming summer. It will probably be very much like the gathering we had at Hoyt Park in September. Even though the circumstances made the attendance relatively low for the 45th, I believe everyone who could attend had a great time. One measure of that was I got several requests for doing another picnic reunion. My response to this is hopefully predictable: Me and Debbie are all in as long as there's enough support. So I'll have more info in spring and we'll establish a firm date so everyone can plan accordingly.
Spam Update
First off my sincere thanks to the 77 classmates that provided me feedback on my Google Group vs. Mailchimp comparison. The result is there is clearly a problem, but as yet no firm solution. Consequently, I am sending this message out twice as a number of classmates had trouble with one of the lists. And of those who had trouble, it was split fairly evenly between Google and Mailchimp, with the later being slightly better. So going forward I'll continue to utilize both until I get more data. I'll go into detail for those who care to read the explanation. If you don't you can simply skip the rest of this section.
But there is a lot going for Mailchimp, especially from an administrative viewpoint. I get valuable statistics like delivery and whether the email was opened. Here is what it showed in the test:
Emails sent: 283
Emails delivered: 271
Emails opened: 187

What's good is that I know who were the 12 people where no delivery happened. I also know who opened their email. This percentage will be going down in time as more email providers provide an option to block this reporting. Recently, Apple made this available to their users.
In a mix of good and bad news, I discovered that our class is not alone in this spam problem. I'm the webmaster for several clubs including the Milwaukee Astronomical Society and we've suddenly noticed with this elevated spam and dealing with measures to fight it, also resulting in more email in spam folders and also simply blocked. Yes, that's bad, but the good news is since the problem is being experienced presumably everywhere, email providers will find better ways to fight it.
Email Archive
As a reminder all of the messages that are sent are archived on the website. So if you ever wonder if you haven't heard from me for what seems like a long time, you can always check. The direct link to the most recent messages can be found on the class homepage or directly through this link:
www.tosaeast1976/about/google_email.asp
Cardinal News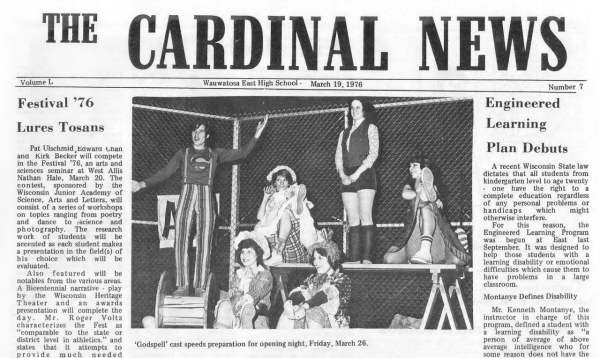 We have 5 issues of our school newspaper, the Cardinal News, now available on the website. Give them a look!
www.tosaeast1976.com/photos/cardinal_news.asp
Gene Hanson
---
In Memoriam - Mike Rose and Doug Carlson
01/14/2022

Mike Rose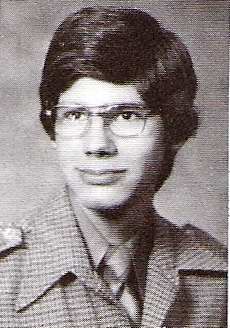 It is with sadness that I have to report that our classmate, Mike Rose, passed away on January 11th at age 64. Funeral services will be held at Mt. Olive Lutheran Church, 5327 W. Washington Blvd., on Monday, Jan. 17 at 11 a.m. Visitation from 9:30 a.m. until time of service. Our thoughts and prayers go to Mike's family.
You can see more information at Mike's obituary:
https://www.harderfuneralhome.com/obituaries/Michael-Norman-Rose?obId=23680809#/obituaryInfo
Recent photos of Mike from his Facebook page: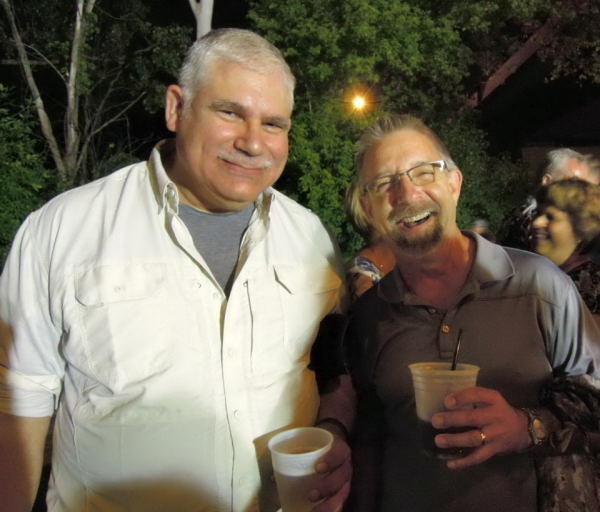 At Tosa Fest during our 40th reunion, I had an opportunity which I couldn't miss: taking a picture of both Mike Roses.
Dave Carlson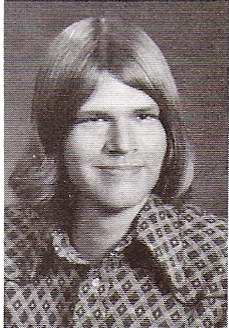 Unfortunately, I have more bad news. I was informed recently that our classmate, Doug Carlson, passed away on August 28, 2021 at age 63. He was living in Estero, Florida.
I could find no detailed obituary info, but he apparently died of pancreatic cancer.
Here's a collage of pictures of Doug taken from his Facebook page. It includes an image of him and our classmate Mark Rasmussen.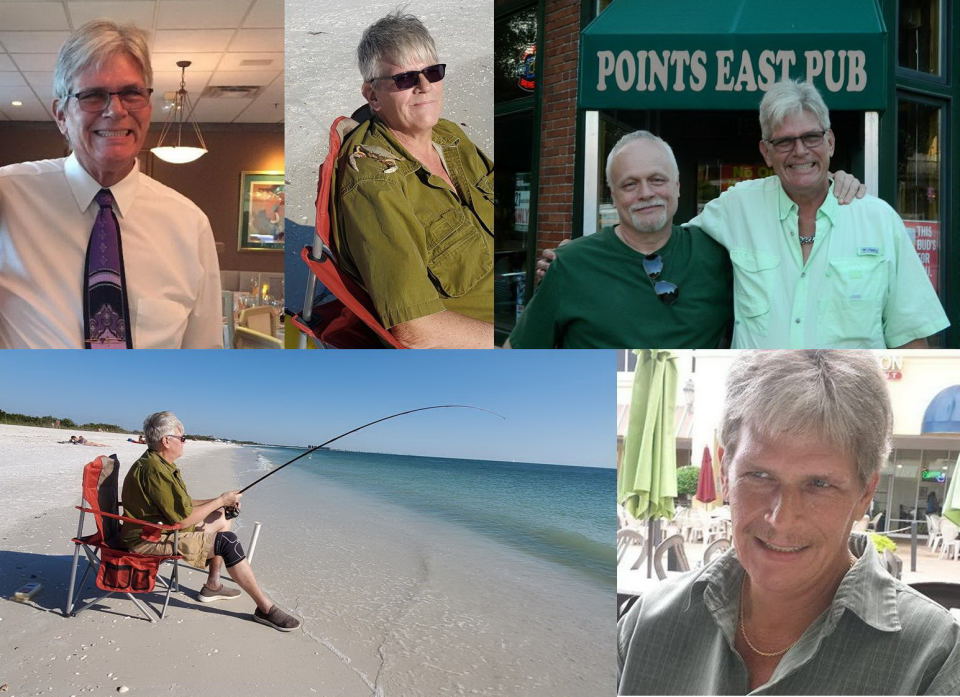 This message is being replicated so is going out to the Google Group and Mailchimp to assure the greatest delivery.
---
In Memoriam - Lori Loessin
02/18/2022

Lori Loessin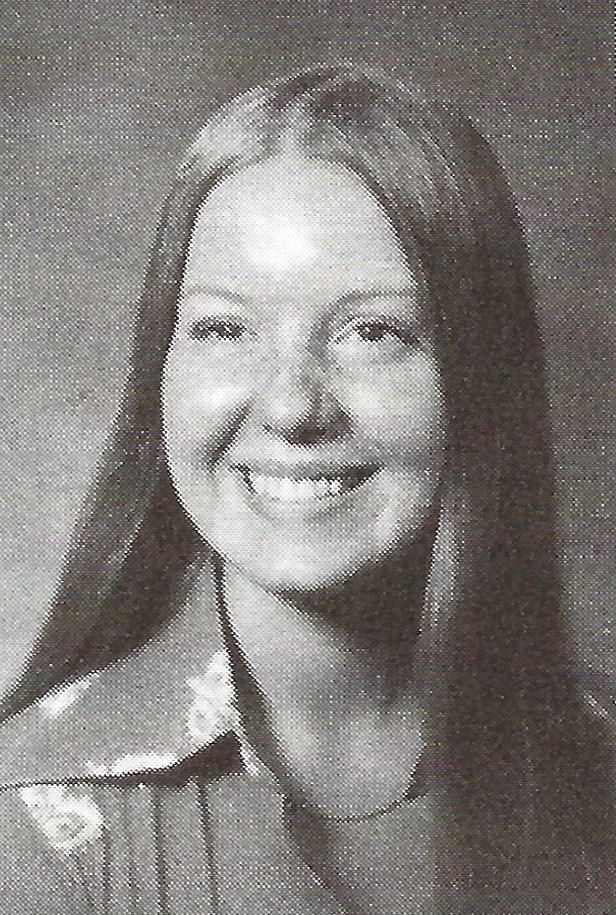 It is with sadness that I have to report that our classmate, Lori Loessin, passed away on September 18, 2021 at age 62. Sorry for the lateness of this notification, but I was only informed a few days ago.
You can find out more information from her obituary:
https://www.legacy.com/us/obituaries/name/lori-loessin-obituary?id=6516193
Though I did not know Lori while we were in school, while I was tracking down classmates before the 40th reunion, I discovered that she had a business, Alterations and Fine Tailoring, which was located in downtown Oconomowoc. At the time me and Debbie were living in Oconomowoc and it was easy walking distance to her store. So I stopped by to introduce myself and invite her to be informed of the coming reunion and hopefully attend.
Recent photos of Lori:
Gmail Spam Update
If you are a gmail user and have been having difficulty receiving emails, specially from my messages through Mailchimp, I have learned that gmail essentially has a secondary spam folder labeled Promotions that apparently many users are aware of, or that perfectly good emails often end up there. As the name implies, they're filtering for promotional content and stuff coming from Mailchimp often looks that way. If you use gmail, please let me know if you find any of my emails in the Promotions folder.
This message is being replicated so is going out to the Google Group and Mailchimp to assure the greatest delivery.
---
In Memoriam - Teacher Nancy Check
03/02/2022

Teacher Nancy Check
Class,
With sadness I must report to our class the passing of English Teacher Nancy Viola Check. She died on February 20th at age 73 from complications of MS and a stroke.
You can read her obituary here:
https://www.feerickfuneralhome.com/obituary/nancy-check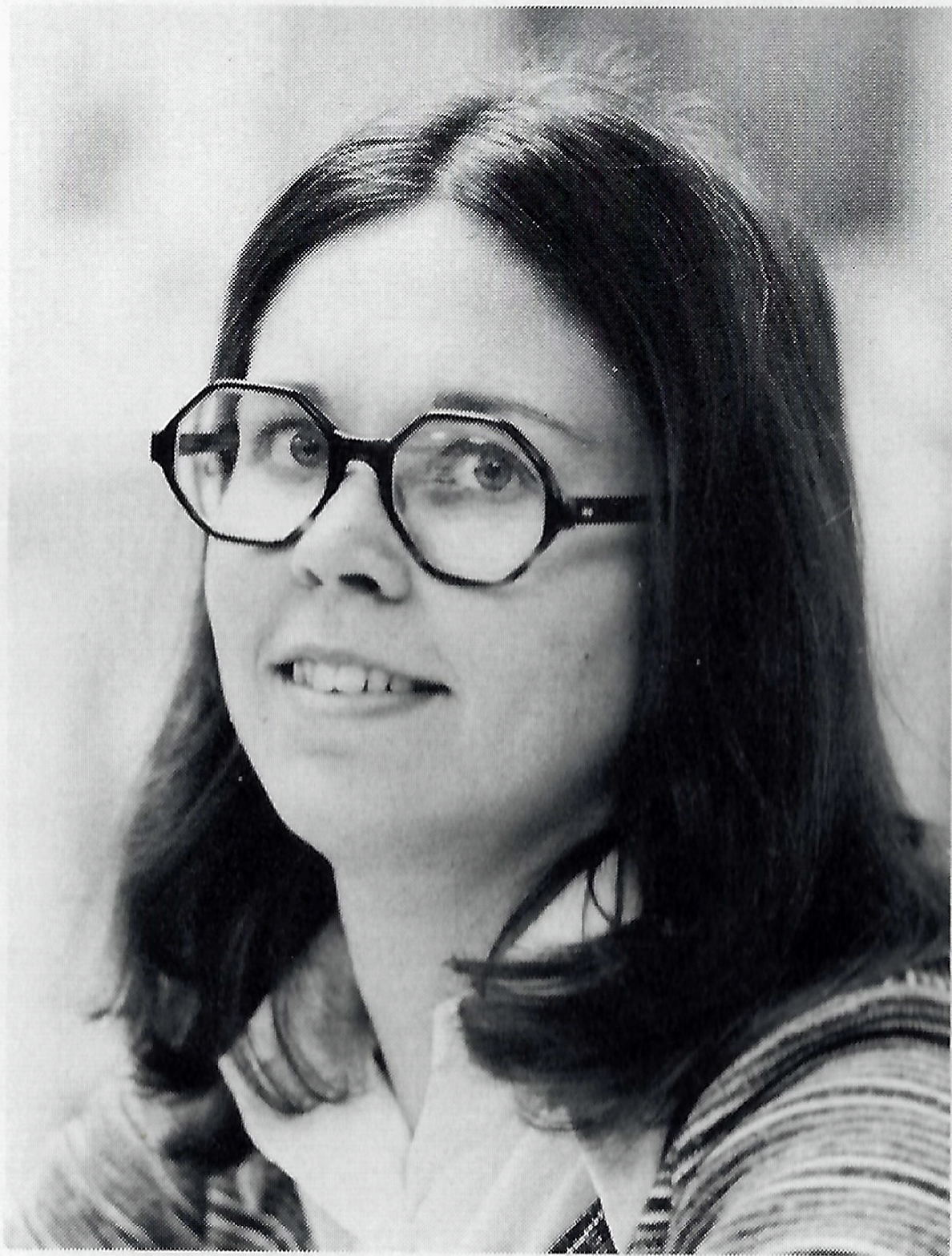 The above picture of Nancy Check is from our 11th grade yearbook.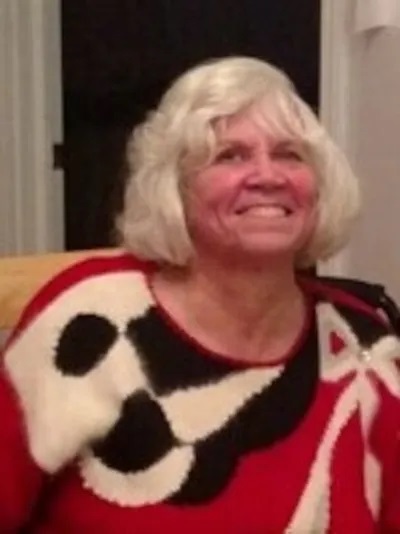 This picture is her in later years.
As usual, our thoughts are with her family.
Gene Hanson
Tosa East Class of '76
---